Shopping Cart
Your Cart is Empty
There was an error with PayPal
Click here to try again
Thank you for your business!
You should be receiving an order confirmation from Paypal shortly.
Exit Shopping Cart
Rosemary I. Patterson, Ph.D. Author, Unique Books
Author of Historical, Adventure, Environmental, Self-Help Books.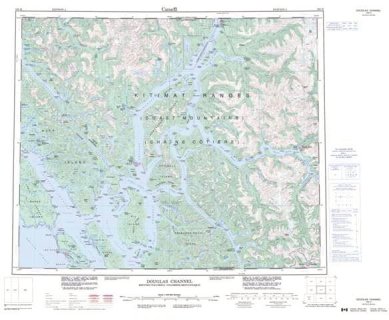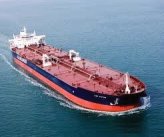 As well a being right about the Alberta Tar Sands Project and its damage to both the environment and the First Nations people affected by it there is another serious matter to be considered. The proposed transportation of Dilbit (tar sands oil and condensate) along British Columbia's North, Central and Southern Coastline  out of Kitimat B. C.  and/or Vancouver is also a very real and serious threat to B.C.'s coast and wildlife.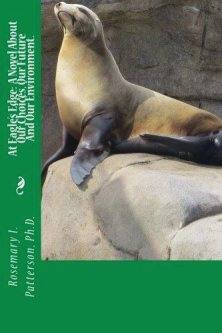 Here are two images of oil tankers that are likely to ply the coastlines of B.C. and a map of the 160 miles of narrow island channels they will have to navigate if they come from Kitimat B.C.   There is every likelihood of a spill larger than the Exxon Valdez.  
There are more details in my Environmental novel "At Eagle's Edge" about the likely damage from allowing huge oil tankers to navigate the hurricane winds of winter down Douglas Passage and the five channels necessary to reach the ocean from Kitimat.
I hypothesized two large oil spills of Dilbit one off of Gil Island and one off of the West Coast of Vancouver Island.  Let us hope they never happen. 

Hi All,
Just wanted to let you know that the Kindle Digital Platform (Amazon.com) is running a special discount on all my books.  The first day there is a 84% price reduction which goes up to the normal Kindal price after four increases.
First days for Hawaii books are:
Aloha and MaiTais - Nov. 26/13,
Kuliano - Nov. 20/13
Kula Keiki Ali'i - Nov. 20/13
Kuhina Nui - Nov. 22/13
Liliha and the Sacred Mission - Nov. 23/13
An End To Innocence - Nov. 27/13
First day for my Metaphysical (New Age) books are:
No Need To Say Goodbye - Nov. 21/13
Not Really Coincidence about Purposeful Life and Destiny Points - Nov. Nov. 23/13
First day for my Self-Help books are:
Way of the SuperNova - Nov. 19/13
School Proof Your Child - Nov. 25/13
First day for my Environmental Adventure Books are:
At Eagle's Edge - Nov. 21
Alaska Now - Nov. 25/13
Journey Great Barrier Reef - Nov. 26/13
Mission Mururoa - Nov. 20/13
First day for Humor Novels are:
The Wager - Nov. 26/13
Healing Khadijah - Nov. 21/13
Money Child - Nov. 21
First Day for Young Adult Novels Are:
Liliha and the Sacred Mission - Nov. 23/13
Alias the Tank - Nov. 21/13
First Day for Adventure Novel are:
Return of the Canoe Societies - Nov. 26,
Last Wild Place - Nov. 21
Timber Sale - Nov. 21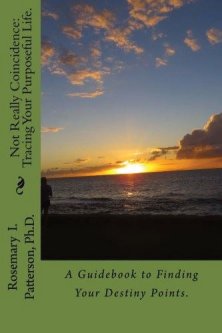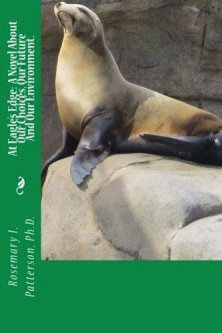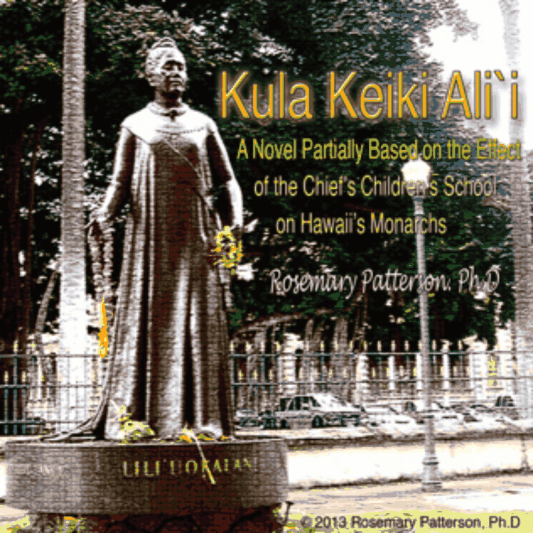 I will be returning to Hawaii from Dec. 5th. to Dec. 28th.  I'm going to soak up the sun, watch some surfing on the North Shore of Oahu and enjoy the Christmas concerts on the Island.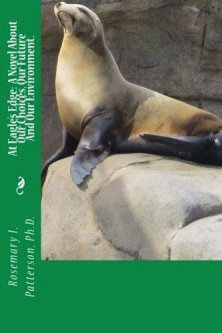 Several months after the election B.C. Premier Christie Clark indicates an agreement with Alberta Premier Alison Redford to endanger the Central and Northern Coast of B. C. for money.

 

At present there is no way to stem the tremendous environmental damage when one or more of the proposed super tankers (the size of the Eiffel Tower) attempt an almost impossible task and run into the unforgiving shoreline.  Somehow in the hurricane strength winds of winter their captains are supposed to navigate down a channel from Kitimat that narrows into a maze of islands with extremely small navigational channels to reach the ocean.

 

There seems to be a total lack of common sense here and a complete disregard for the myriads of life forms that will be devastated by a Dilbit spill.  In the heavy winter winds skimming or burning or even using dispersants will be completely impossible.  The sunken Dilbit will not be recoverable and migrational birds, fish, whales and the existing wildlife will be forever affected. Not to mention the way of life of First Nation's people attempting to live a sustainable life through shell-fish harvesting and fisheries as they have done for centuries without harm to the environment.  There is no suggestion of using smaller tankers as maximum profit is sought.

 

Once again we witness an undeserving faith in modern technology and an adhering to a policy of profit over preservation of what is left of the planet's environment and wellbeing.  There was only one reef the Exxon Valdez could hit on it's way down Price William Sound and human error allowed a collision.  What will happen when serious navigational hazards cause the inevitable crash.  One can only hope that the safeguards that are now in place to guide the Valdez traffic will be applied if the tankers are allowed to navigate from Kitimat.  But that would likely be too expensive and ruin profits. 

 

One can only hope that complacent people in B.C. that actually value our Northern and Central Coasts and the wildlife they contain will take an interest in what will likely happen if super-max tankers are allowed to run rampant in B.C.   

0

/